You love having bangs but have a hard time styling them. Well, I got you, girl!! Bangs look magnificent with every hairstyle, outfit, and occasion. Here are some of the cute hairstyle ideas with bangs for every girl.
5 Cute Hairstyle Ideas with Bangs for Every Girl:
Space Buns
Space buns look so damn cute. Be it braided or not, half up or full up they still look so adorable. It is up to you whether you want to leave your bangs straight or curl them up. You can even pin in some cute accessories.
Top Knot Bun
This is just to put all your hair up in a topknot bun leaving out some bangs. Oh! Such a sleek and classy look. Straighten your bangs or curl them up a little, all upon your choice. It is one of the best hairstyles with bangs.
Curly Bangs
Want to add a little volume and texture to your bangs. Then just curl them. Any type of curls would look bomb. If you want, you can curl the rest of your hair also or just leave them like that. Looks excellent.
Bangs Braid
If you don't like your bangs coming onto your face. They just braid them up in whichever way you like. Be it all towards one side or two separate ones with a middle parting. You can even choose whether you want to do a French or a dutch or a normal 3 strand braid. All look fantastic.
French Braided Bangs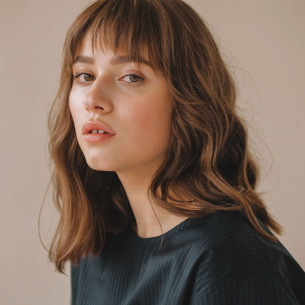 If you like you can even incorporate your bangs in your french braid and start it from the top, then make it drop. If you like, you can even make it towards the side. Do not be afraid to experiment!
Everyone loves to have a distinct sense of fashion. Hairstyles are a important part of it. Bangs add a definition and shape to your face and personality. So just, style them up in any way you like and flaunt with confidence.